The market leader in wholesale and distribution of plumbing supplies to the builder's merchants trade for over 85 years. Offering a range of superior plumbing products conforming and certified to the most stringent quality standards.
1926
The Instantor trademark is first registered by Fyffe & Co Ltd.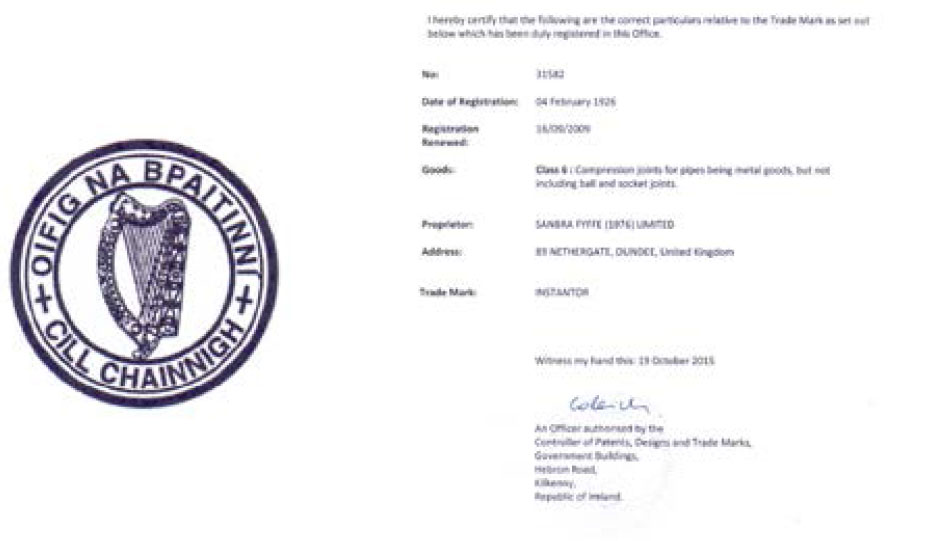 1934
Fyffe Couplings (Ireland) Ltd is formed to act as agents for Instantor Fittings with premises at Instantor Works,
42 James's Street, Dublin 8.
1962
Sanbra Fyffe Ltd is formed from a merger between Fyffe Couplings (Ireland) Ltd and Sanbra-Conex, a Delta PLC subsidiary manufacturing in Ireland since 1959.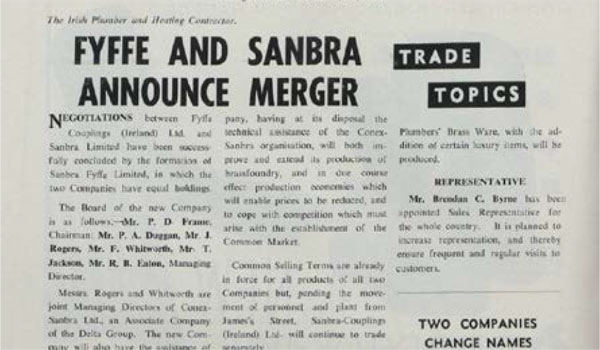 1964
The Sanbra Fyffe factory in Santry is officially opened by Jack Lynch, former Taoiseach of Ireland, and then TD for North Dublin.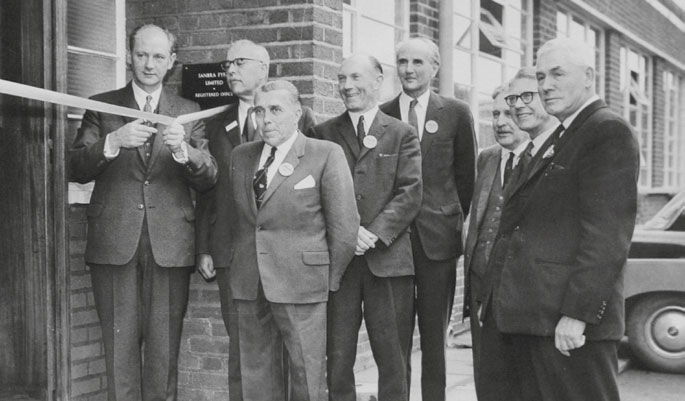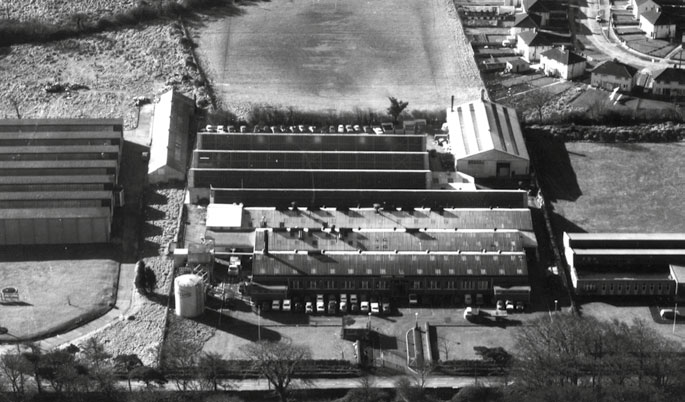 1965
Sanbra Fyffe introduces brassware to its product range.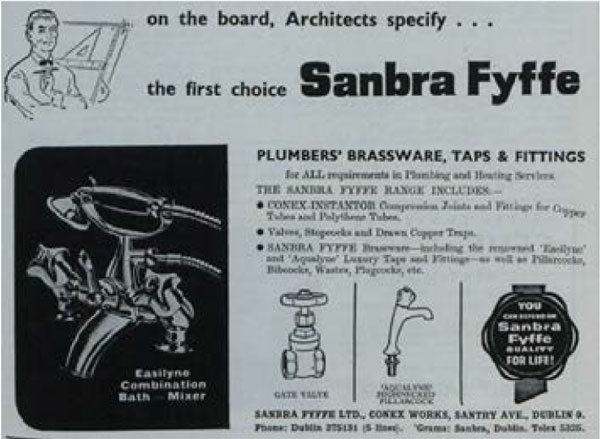 1981
The Eirline trademark is registered.
1982
Instantor Brass Compression Fittings are certified to
Irish Standard 239:1980.
Now known as EN 1254-2
1985
The company goes through a management buy-out.
1998
The current owners purchased the company.
1999
Sanbra Fyffe achieves IS EN1254-2 NSAI Certification on Instantor Brass Compression Fittings.
2004
Leisure Rangemaster appoint Sanbra Fyffe as agents in Ireland.
2008
Tucson Circulating Pumps are introduced to the market.
2013
The Tuscon trademark is registered.
2014
Sanbra Fyffe Ltd celebrates its 80th Anniversary.

The Sankel trademark is registered.
2016
Sanbra Fyffe is the first company in Ireland to achieve NSAI certification to EN21003.

The Instantor Press System is launched.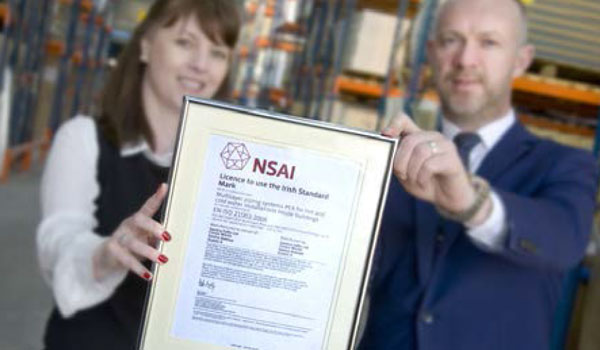 2017
Hansen Products New Zealand signs a trading agreement with Sanbra Fyffe Ltd.

Sanbra Fyffe successfully transitions from ISO 9001:2008 to ISO 9001:2015.

View Certificate
2018
The Elemex brand of immersion heaters is acquired.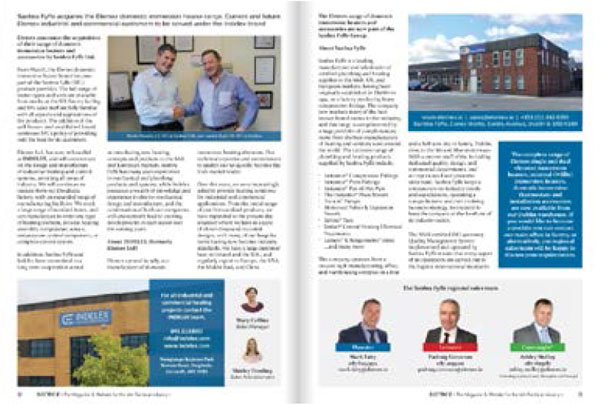 2020
Sanbra Fyffe is the first to introduce Imperial Size Copper Press Fittings in Ireland.

Tucson Pumps Ltd. is incorporated to the Sanbra® Group.
www.tucsonpumps.ie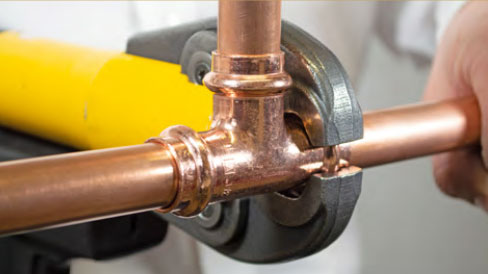 2021
Sanbra Fyffe is awarded ISO 14001 Environment Management System Certification.
View Certificate

Sanbra Fyffe is recognised as one of Deloitte Ireland's Best Managed Companies.

Sanbra Fyffe is named AIBF All-Star Plumbing & Heating Brand Of The Year by the All-Ireland Business Foundation​.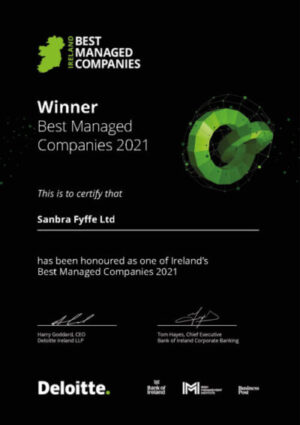 2022
Sanbra Fyffe is appointed as the lead distributor of Ariston water heaters within Sanbra Group.